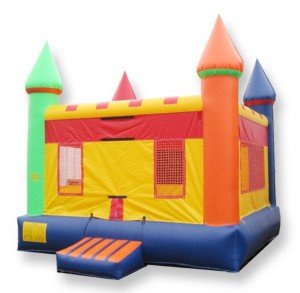 MULTI-COLOR CASTLE BOUNCE HOUSE
An extraordinary multi color castle moonbounce designed to delight the imagination of boys and girls! This castle moonbounce is perfect for all events and occasions.
*****For the Multi-Color Castle, we only deliver to Georgetown, Round Rock, Pflugerville and Hutto. For our other inflatables we service a larger area. If you live outside of these cities, please scroll up to see our other options!
Dimensions: 15ftW x 15ftH x 15ftL
Price: $185 for all day rental

***If you are trying to book after 8 p.m. the night before the desired rental date or the day of your desired rental date, you must call us. You will not be able to complete the reservation online. However, we do take last minute bookings via phone. Please call us at 657-319-1076. Thank you!***